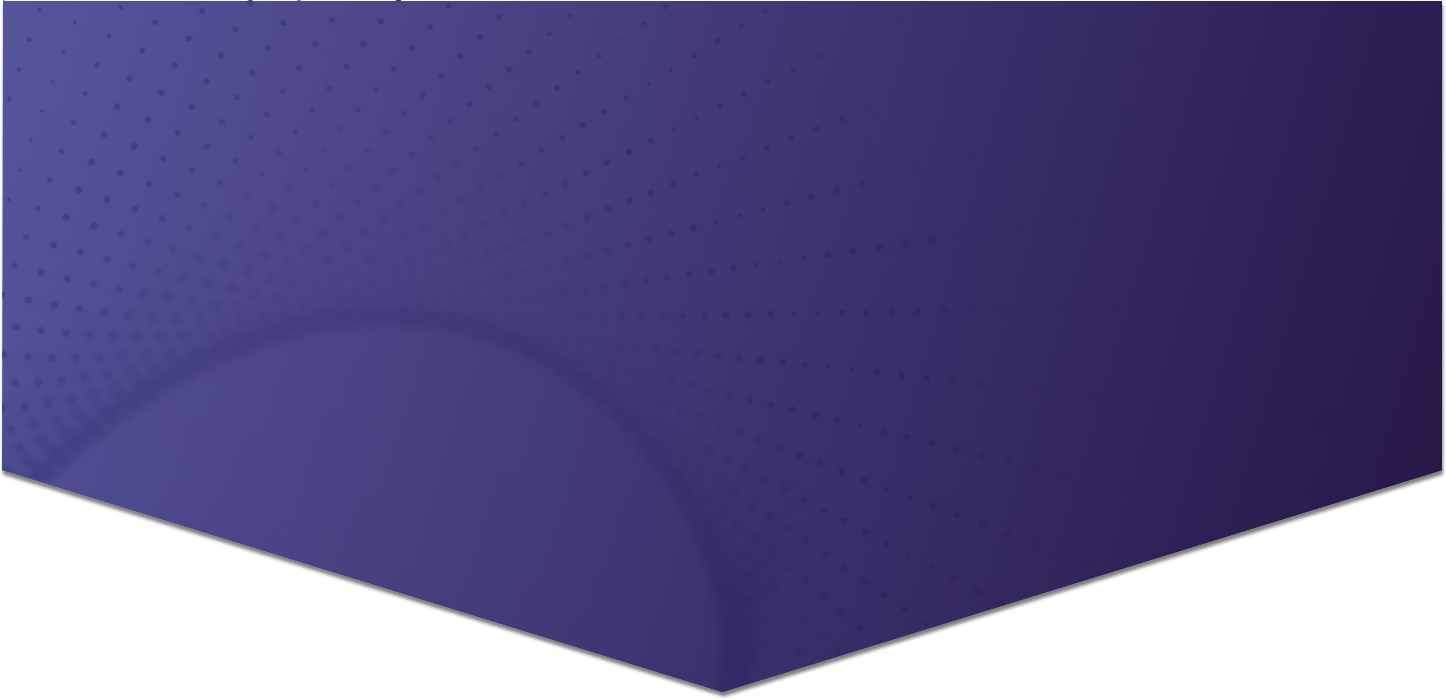 Welcome to the Confitex website ("Site") operated by Confitex UK Limited ("Confitex"). The following terms and conditions ("Terms") govern your use of the Site.
a)"Confitex"means Confitex UK Limited, company number 10858721, registered in the United Kingdom also referred to as "we" or "us" in these terms and conditions.
b)"Force Majeure"means any clause affecting the performance by Confitex of its obligations arising from acts, events, omissions, happenings or non-happenings beyond its reasonable control including (but not limited to) governmental regulations, pandemics, fire, flood or any disaster or industrial dispute affecting a third party.
c)"Working days"means Monday to Friday, excluding Bank or other Public holidays
d) "Customer" means Business Customers as well as Consumers who purchase product/s from Confitex
e) "Site" means confitex.co.uk.
By accessing, viewing or using the content, material, products or services available on or through the site, you certify that you have read, understand and agree to be legally bound by these Terms. As well as these Terms and Conditions the Privacy Policy also applies to you and your use of the Site. Please ensure you read the Privacy Policy in conjunction with these Terms and Conditions. By accessing the Site you are deemed to have read and agree to be bound by the Privacy Policy as well as these Terms and Conditions.
You further certify that you are 13 years of age or older and that you have all the necessary rights, power and authority to enter into this Agreement and perform the obligations set forth under this Agreement. You understand and agree that your use of the site or any content, material, products or services made available on or through the site (collectively, the "Services") signifies that you fully accept and agree to these Terms of Use.
In order to access certain content, material, products or services on the Site, you may be asked to register and create an account. As part of the registration process, you may be asked to click to agree to these Terms, and may then be asked to select or submit a user name and password. You may also be required to provide us with certain information about yourself including some types of personally identifiable information, including your legal name, phone number, address, email address, gender and age. You are responsible for ensuring that your password and account login are kept secret, safe and secure at all times. Confitex will not be held responsible or liable for any misuse of your account in the event that a third party has access to and uses your password and account login in any way.
When placing an order through the Site, you will be required to provide other personal information, such as shipping address, billing address and payment details. Additional information may be collected by Confitex or its third-party providers at this time for security and anti-fraud purposes. You represent that the personal information you provide to us via the Site is true, valid, complete and up-to-date in all respects, and you confirm that you are the person referred to in the shipping (unless the item is a gift) and billing information provided. Should any of the information you provide on the Site change, please login to your account and update such information directly on the Site.
Any personal information that you provide to us via the Site is subject to our Privacy Policy.
You will not (and will not attempt to):
a. access any of the services by any means other than through the interface that is provided by Confitex;
b. gain unauthorised access to Confitex's computer system or engage in any activity that interferes with the performance of, or impairs the functionality or security of the site, the services, Confitex's networks and computer systems;
c. access any of the site or the services through any automated means or with any automated features or devices (including use of scripts or web crawlers);
d. access or collect any personally identifiable information, including any names, email addresses or other such information for any purpose, including, without limitation, commercial purposes;
e. reproduce, duplicate, copy, sell, trade or resell any aspect of the site or the services for any purpose; and
f. reproduce, duplicate, copy, sell, trade or resell any products or services bearing any trademark, service mark, trade name, design likeness or logo owned by Confitex in a way that is likely or intended to cause confusion about the owner or authorised user of such marks, names or logos.
Orders, prices, discounts + payment
ORDERS 
a. All contracts of sale made by Confitex shall be deemed to incorporate these terms and conditions, which shall prevail over any other terms from the party ("the Customer") with whom Confitex is dealing. Cancellation of orders by business-to-business customers is not accepted as many orders are dispatched on the same day the order is placed. Cancellation of orders by consumers can only be accepted in accordance with the UK Consumer Contracts Regulations 2014.  
b. All orders are subject to acceptance and to availability of the goods ordered. Confitex is entitled to refuse any order placed by you.
c. You undertake that: all details you provide to us for the purpose of purchasing goods or services offered on our website are correct and the credit or debit card you use to make a purchase from us is your own or your company's card, that you are authorised to use it, and that there are sufficient funds or credit facilities to cover the cost of any goods or services you order from us. We reserve the right to obtain validation of your credit or debit card details before providing you with any goods or services.
d. All sales are subject to our Delivery and Return policies, which shall be made available to you under Terms and Conditions on this Site.
PRICES 
a. All prices are inclusive of VAT at the current rates and are correct at the time of entering information.
b. Confitex reserves the right to change prices for any reason, at any time, without prior notice.
DISCOUNTS + OFFERS 
a. Confitex may, at its discretion, offer discounts and offers on our products. Percentage (%) discounts displayed are off the original marked price. Promotional codes can only be used once per customer, and may not be used in conjunction with any other offers or promotions including the 10% off next purchase offer. Discount codes cannot be redeemed for cash.  
b. Sign up for our newsletter + get 10% off your next purchase offer: Sign up for our newsletter to receive 10% off your next purchase. The discount needs to be applied at the time of purchase and can only be used once. The discount code will be sent to your email address. To redeem, use the discount code in the 'discount code' box at the checkout. 10% will be deducted off the product total of your shopping cart. Please note, your shipping will be calculated after the discount is applied. This offer cannot be used in conjunction with any other offers or promotions on this website.  
PAYMENT 
a. Payment can be made by any major credit or debit card. Payment will be debited and cleared from your account before the despatch of your good(s) or provision of service to you.
b. You confirm that the credit/debit card that is being used is yours. All credit/debit card holders are subject to validation checks and authorisation by the card issuer and we may share your personal information with such parties as are necessary to enable us to do such checks. If the issuer of your payment card refuses to authorise payment to us, we will not be liable for any delay or non-delivery.
c. You are also responsible for paying any governmental taxes imposed in connection with use of the site or the purchase or any products or services made available through the site, including sales, use and excise taxes. To the extent that Confitex is obligated to collect such taxes, the applicable tax will be added to your billing account.
d. All sales are subject to our Delivery and Return policies, which shall be made available to you on the site. All refunds are at Confitex's sole discretion.
DOMESTIC ORDERS 
For orders over £80, shipping is free.
For orders under £80, shipping is £5.90.
This includes delivery to Northern Ireland.
Orders are sent via Royal Mail 48 tracked.
Please ensure that you supply us with your full and correct shipping address. Note that a physical street address is required and that PO Box or Private Bag numbers are not accepted.
When your order is dispatched, an email will advise you of your tracking number, so you can monitor its delivery.  
If you have any queries about Confitex products or your order, please contact us at info@confitex.com 
INTERNATIONAL ORDERS (Europe) 
For orders over £80, shipping is £20.  
For orders under £80, shipping is £15.
Orders are sent via DHL tracked.
Please note, we are not able to ship orders to Belarus, Ukraine or France.  
When your order is dispatched, an email will advise you of your tracking number, so you can monitor its delivery.
Please note that your order may be subject to import duties and taxes, which are levied once a shipment reaches your country, and you will be responsible for paying all additional charges for customs clearance. You can contact your local customs office for further information. Although your privacy is important to us, please be advised that international shipments may be opened and inspected by customs authorities.
For international deliveries outside of Europe, please order from confitex.com 
FOR ALL ORDERS 
a. Any time or date stated for delivery is an estimate only. Confitex makes every effort to despatch goods on time, but does not accept liability for failure to deliver within the stated time.
b. If Confitex is unable to deliver the goods within 30 days of the date of order, the Customer will, as its sole remedy, be entitled to cancel the order and require any monies paid to Confitex in respect of that order to be refunded. In order to cancel, the Customer must send written notice of cancellation to Confitex after the date of order, BUT before delivery of the goods or notification from Confitex that the goods are ready for delivery.
c. Confitex does not accept liability for shortages or damage to deliveries unless the Customer notifies Confitex of the shortage or damage in writing within seven days of receipt of the delivery.
d. The customer has to accept the goods when they are ready for delivery.
e. Delivery is deemed to take place when the goods are delivered to the Customer's nominated delivery address, whereupon the risk of loss, breakage and all damage and all other risks shall pass to the Customer.
f. Title in the goods does not pass to the Customer until payment is received in full by Confitex.
g. If the customer cannot accept delivery, Confitex may at its option re-arrange delivery provided that Confitex may charge the Customer for the additional delivery costs incurred.
refunds, return + exchanges
Once the order has been processed the customer has the right to cancel the order up to the point of despatch. Please notify Confitex within six hours of order time to ensure cancellation, including details of your order together with the reference code. We will get back to you within 48 hours to confirm the cancellation, and any payments made by you will be refunded within 14 days.
Under the UK Consumer Contracts Regulations 2014, Confitex is classified as an underwear product and as such, for hygiene reasons Confitex cannot offer returns or refunds if the protective hygiene sticker has been removed and/or reattached. Customers are strongly advised to check suitability and specifications of products before ordering.
However, we are happy to exchange the product for another available style, size or absorbency if returned to Confitex (at the Customer's cost) in its original pristine condition together with wash bag packaging and label.
Please contact our customer services at info@confitex.com 
Please DO NOT send the product directly back to our logistic delivery company without prior contact to info@confitex.com
a. Confitex shall under no circumstances be liable for any consequential or indirect damage or loss, however caused, including, but not restricted to loss of business or profits, loss of goodwill, damage to trading relationships, loss of data and other financial loss. Confitex's liability in respect of all other losses shall be limited to the invoiced amount of the relevant order, provided it has been paid.
b. Nothing in this agreement shall limit Confitex' liability for death, personal injury or mental harm caused by its negligence.
HEALTH AND SAFETY 
You acknowledge that you have made your own investigations as to the fitness of the product and services for your purposes.
In accordance with the Health and Safety at Work, etc Act 1974 and the Consumer Protection Act 1987, Confitex confirms that the goods it supplies as a distributor do not present a hazard to health and safety: 1. when properly used for the purpose for which they are designed; and 2. if the customer takes reasonable and normal precautions in their use.
FORCE MAJEURE 
Where, in spite of its reasonable efforts, Confitex is unable to perform an obligation due to force majeure, it shall not be deemed to be in breach of its contract with the Customer.
a. Confitex makes every effort to ensure that all prices and descriptions quoted on its website are correct and accurate. However, the frenetic tempo of e-commerce makes it inevitable that mistakes will occasionally occur. In the case of a manifest error or omission, Confitex will be entitled to rescind the contract, notwithstanding that it has already accepted the Customer's order and/or received payment from the Customer. Confitex' liability in that event will be limited to the return of any money the Customer has paid in respect of the order. In the case of a manifest error in relation to price, the Customer will be entitled to purchase the goods by paying the difference between the quoted price and the correct price, as confirmed in writing by Confitex after the manifest error has been discovered.
b. A "manifest error", as the term is used in sub-paragraph a) above, means, in relation to an incorrect price, a price quoted in error by Confitex which is more than 10% less than the price that would have been quoted had the mistake not been made.
a. Nothing in these terms and conditions affects your statutory rights as a consumer.
b. If any provision in this agreement is held to be invalid or unenforceable, it shall be deemed severed from the Agreement and this shall not affect the validity or enforceability of the remaining provisions.
c. Any waiver of a breach of this Agreement must be in writing.
d. Any variation of this Agreement must be in writing and signed by a duly authorised Confitex official.
e. The headings are for convenience only and shall not affect the interpretation of this Agreement.
f. Any notices given under this Agreement shall be in writing and sent: 1. by first class pre-paid post to the last known address of the party; or 2. by email to the last notified email address of the party.
g. The notice shall be deemed served: 1. two working days after posting; or 2. after system confirmation of email delivery.
h. Confitex may, at its discretion, record telephone transactions for staff training and quality control purposes.
i. Confitex reserves the right to change or amend these terms and conditions at any time and without prior notice.