Our award-winning
breastfeeding pads
are a game-changer for new moms looking for an environmentally friendly way to manage the inevitable leakage that comes with breastfeeding your baby.
Contoured into a gentle curved shape for the ultimate in comfort, they feature a silicon matrix that grips to the inside of your bra cup so they won't slide around or slip out of place.
On the inside, they're lined with Confitex's high-performance absorbent and leakproof textile in Extra absorbency, so they won't let you down when you let down.
A soft, hypoallergenic lining layer draws moisture away from the skin, preventing odor and keeping you fresh, dry and hygienic. The super absorbent middle layer offers excellent moisture retention (we've got the lab tests to prove it – click here to read them), with a unique design that channels leaks into our patented GravityDriTM pocket and locks it there – so you don't have to worry about leaking through your top. We top this off with a waterproof outer layer that contains no plastics, so it's environmentally friendly and means that, unlike most other
reusable nursing pads
, you can pop ours in the dryer without affecting performance. Read more about Confitex's revolutionary textile technology on our blog.
Why choose Just'nCase?
✓ Comfort and convenience
✓ Plastic free and eco-friendly
✓ Proven absorbency and leakproofing – with the lab tests to prove it
✓ Reusable to save you money
✓ Unique GravityDriTM pocket for maximum moisture retention
✓ Contoured to stay in place – a silicon grip matrix ensures they won't slip
✓ Discreet design with no visible seams or nipple show-through
✓ Machine washable and tumble dryable
✓ Hypoallergenic and gentle on your skin
✓ Odor resistant when worn
✓ Easy online order and delivery to your door
✓ Free wash bag with every pair
First-time user?
Sign up to our newsletter by entering your email at the bottom of this page and get 10% off your next purchase.
Just'nCase Nursing Pads come in one size fits all. For best results place each Just 'n Case Contoured Nursing Pad inside the cup of your nursing bra or nursing tank with the flat edge toward the bottom of the cup and your nipple approximately two thirds of the way up the curve of the pad.
NURSING PAD EXTERIOR: 78% POLYAMIDE, 22% ELASTANE. ABSORBENT TEXTILE: 97% POLYESTER, 3% ELASTANE. CRAFTED WITH CARE FOR 100% CONFIDENCE.
Our absorbent nursing pads can be machine washed just like you'd wash your bra – we recommend you use the delicates bag you receive them in to keep them together when washing. Unlike most other brands their plastic-free composition means that, if you don't have the time or inclination to hang them on the line, you can safely throw them in the tumble dryer.
Wash and dry before use to activate full absorbency. Rinse or soak after use then place in the free wash bag they were delivered in and wash on delicate cycle below 40°C/105°F. Do not bleach. Do not add fabric conditioner. Dry away from direct sunlight or tumble dry on low heat. Do not dry clean.
Frequently asked questions
How do I know if Just'nCase nursing pads are right for me?
Just'nCase nursing pads have won rave reviews in consumer testing conducted in New Zealand and Hong Kong. Breastfeeding mothers rated the comfort, fit and grip 5/5 and commented that the pads were easy to position and stayed in place, even overnight. They also rated absorbency and leak resistance 5/5, superior to other disposable and reusable products. No triallists reported wetness, odour or skin irritation and all declared they would buy them and recommend to friends.
Read other women's experiences and product reviews on our blog.
Many new moms feel guilty enough about the number of disposable diapers they're sending to landfill, without adding plastic-lined nursing pads to the pile. Unlike single-use brands, Just'nCase reusable nursing pads contain no plastics, making them an environmentally friendly solution to life's little leaks. They can be washed and reused over and over again, reducing the amount of rubbish you send to landfill, and when you finally do throw them out, the fact that they're plastic-free means they'll biodegrade naturally. Find out more on our blog.
Designed to be worn again and again, Just'nCase nursing pads can be thrown in the washing machine and tumble dryer and have been lab-tested to withstand more than 52 washing and drying cycles so they'll save you money in the long run. Find out more on our blog.
What colours are available?
We currently manufacture Just'nCase Contoured Nursing Pads in beige.
How long do they take to dry?
Our absorbent nursing pads can be hand or machine washed – and unlike most other reusable brands their plastic-free composition means that, if you don't have the time or inclination to hang them on the line, you can safely throw them in the tumble dryer. They can also be dried in an airing closet or on an indoor drying rack. They will take about the same as a pair of thick cotton sports socks to dry.
Why wouldn't I keep using disposables instead?
Just'nCase absorbent nursing pads are an environmentally friendly solution to life's little leaks, and many women tell us they prefer the superior absorbency, convenience and comfort over single-use alternatives. You won't be sending wads of plastic-lined pads and liners to the landfill each week, and when you finally do wear them out, they'll biodegrade naturally because they contain no plastic. Women also tell us they're saving money by not having to constantly buy single-use pads, and they prefer the convenience of ordering online once rather than repeatedly buying disposables at the supermarket checkout. We know our absorbent nursing pads are life-changing because you tell us so all the time – read some of your stories here.
More questions? See our Frequently Asked Questions section here.
DOMESTIC ORDERS 
For orders over £80, shipping is free.
For orders under £80, shipping is £5.90.
This includes delivery to Northern Ireland.
Orders are sent via Royal Mail 48 tracked.
INTERNATIONAL ORDERS (Europe) 
For orders over £80, shipping is £20.  
For orders under £80, shipping is £15.
Orders are sent via DHL tracked.  
Please note, we are not able to ship orders to Belarus, Ukraine or France. For international deliveries outside of Europe, please order from confitex.com For deliveries to New Zealand, Australia or USA please click the flag icon in our website footer to order from your local website.  
Please note that your order may be subject to import duties and taxes, which are levied once a shipment reaches your country, and you will be responsible for paying all additional charges for customs clearance. You can contact your local customs office for further information. Although your privacy is important to us, please be advised that international shipments may be opened and inspected by customs authorities.  
For all orders 
Our deliveries arrive in discreet plain paper packaging or courier bags.  
Please ensure that you supply us with your full and correct shipping address. Note that a physical street address is required and that PO Box or Private Bag numbers are not accepted.
If you have any queries about Confitex products or your order, please contact us at info@confitex.com 
Once you have placed your order you will receive a confirmation email. We recommend checking this carefully to make sure the correct items have been ordered. You have the right to cancel the order up to the point of dispatch. Please notify us within six hours of order time to ensure cancellation, including details of your order together with the reference code. We will get back to you within 48 hours to confirm the cancellation, and any payments made by you will be refunded within 14 days.
When your order is dispatched, an email will advise you of your tracking number, so you can monitor its delivery.  
Under the UK Consumer Contracts Regulations 2014, Confitex is classified as an underwear product and as such, for hygiene reasons Confitex cannot offer returns or refunds if the protective hygiene sticker has been removed and/or reattached. Customers are strongly advised to check suitability and specifications of products before ordering.
However, we are happy to exchange the product for another available style, size or absorbency if it is returned to Confitex (at the Customer's cost) in its original pristine condition together with wash bag packaging and label.  
Please DO NOT send the product directly back to our logistic delivery company without prior contact with info@confitex.com 
For further information read our Frequently Asked Questions or Terms and Conditions.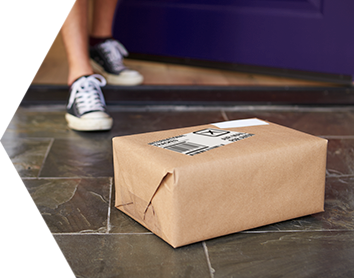 "I've been searching for a re-usable that can cope with my heavy let-down and leakage. These are amazing – even better than disposable. They absorb a full let-down with no leaks. They're the first reusable nursing pads I've used that I haven't woken up drenched in the morning. I washed them this morning and I'm already back wearing them!" – Hallie  
"Great absorbency and no leakage.The first night I used them was the first night in three weeks I hadn't wet through my singlet, bra and nursing pad completely.They sit so much nicer in your bra than other nursing pads.You can barely feel them. Easy to wash. Overall amazing!" – Nicole 
"Super comfy – I forgot I was wearing them!I really like the use of the pattern to create a grip– it helps with keeping them in place. They stayed in place all day and night. You notice the difference in quality between this and other offerings. A great gift for a first-time mum" – Heather 
"The most absorbent I've tried. I have sensitive skin, so it was a bonus not to have any irritation." – Jess